I can provide a broad range of services. I started in 1978 learning the building trades. Since that time I have worked in every capacity in the industry from apprentice carpenter to a project manager for a large architecture firm. For local customers, I am also a Design-Build General Contractor. Not only can I provide drawings for your project, I can show how it will be built. Below are some of the more popular services I offer;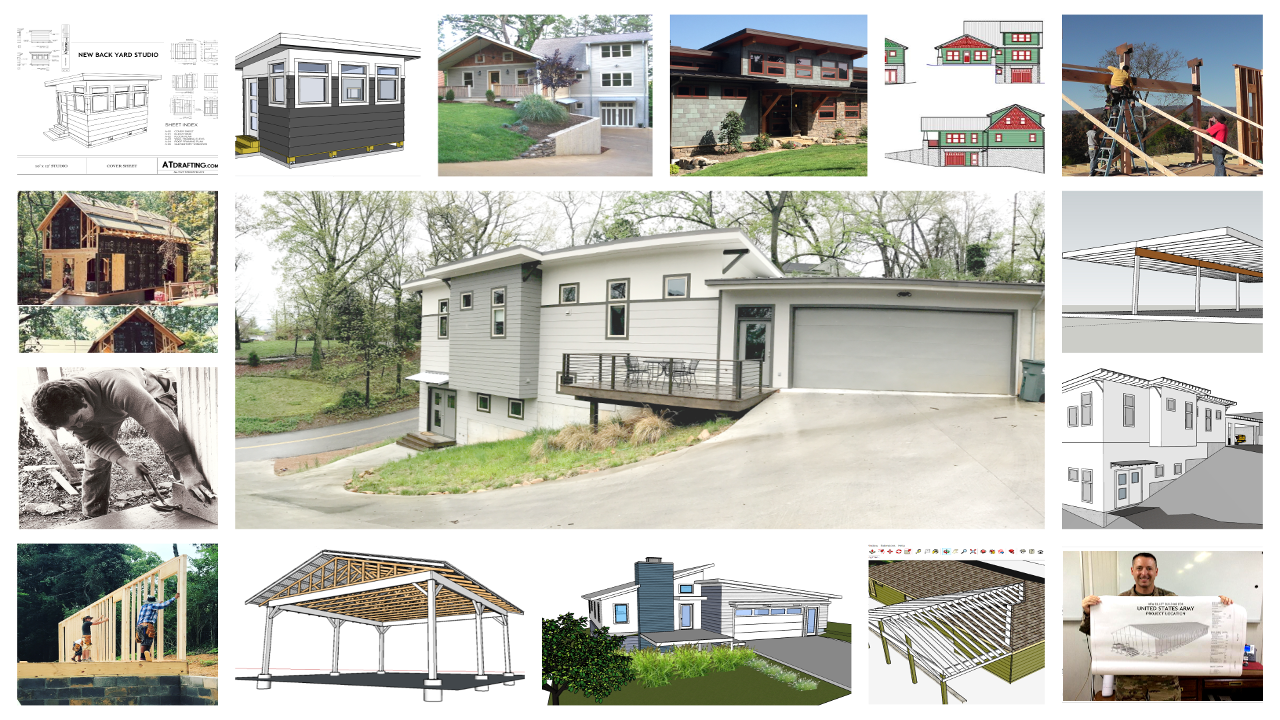 1. Residential Design and Drafting
2. Site Plans for Permits
3. Rezoning Site Plans
4. How-to Videos for Your Project.
5. 3D Modeling and Animation
6. Material Takeoff and Estimating
7. Construction Management & Consulting
8. Modifying Existing Drawings for Alternate Sites
9. As-Built Drawings and Models of Existing Buildings
Contact me here if you have any questions or are in need of my services.