I can provide a broad range of services. I started in 1978 learning the building trades. Since that time I have worked in every capacity in the industry from apprentice carpenter to a project manager for a large architecture firm. For local customers, I am also a Design-Build General Contractor. Not only can I provide drawings for your project, I can show how it will be built. Below are some of the more popular services I offer;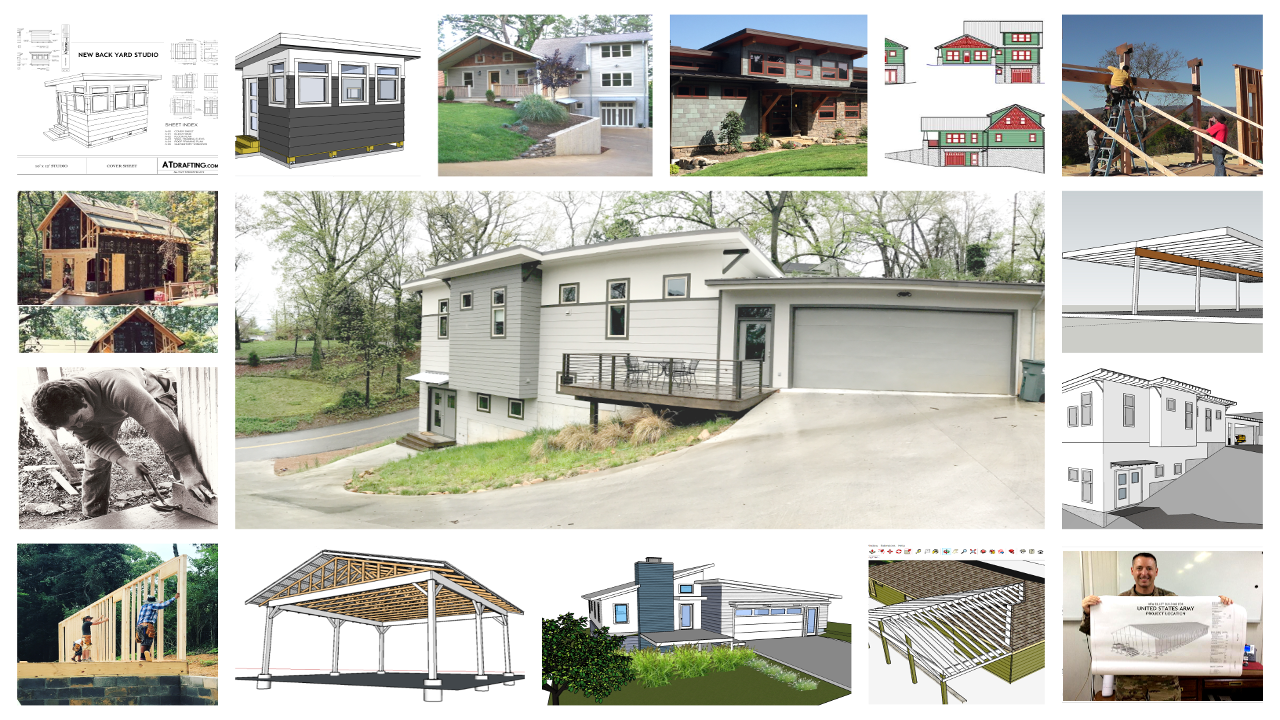 1. Residential Design and Drafting
2. Site Plans for Permits
3. Rezoning Site Plans
4. How-to Videos for Your Project.
5. 3D Modeling and GCode for 3D Printing
6. Material Takeoff and Estimating
7. Construction Management & Consulting
8. Modifying Existing Drawings for Alternate Sites
9. As-Built Drawings and Models of Existing Buildings
Contact me here if you have any questions or are in need of my services.
Details

Hits: 2209
This 28' x 40' carport project was for one of our customers in Arizona and I am pleased with how it turned out. He will be installing a 40kw solar system on the roof and park his 38' motor home also. If you need a project like this please contact me here.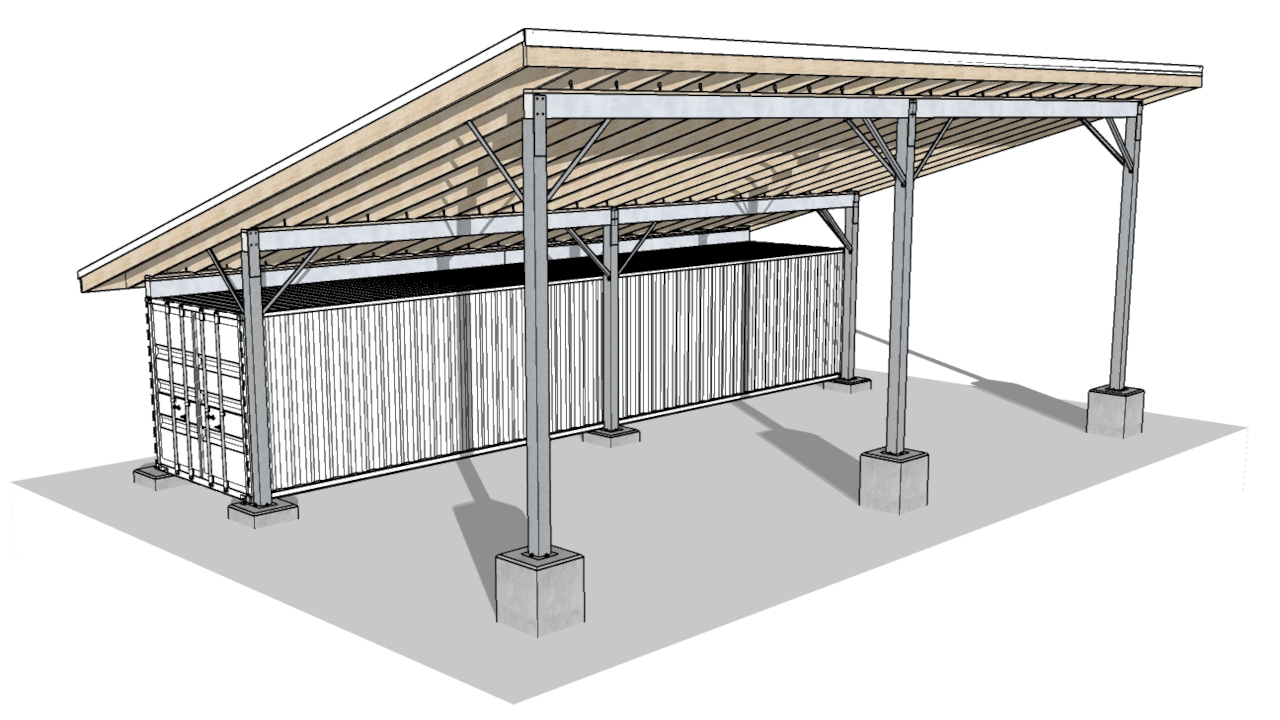 Details

Hits: 35
After much time and effort (and hardware/software updates) I have submitted the first complete draft to Metal Pro Buildings. I want to thanks Herbert for his patience while I went through a learning process. You never know as much as you think :)
Details

Hits: 87
We have an interesting new project for a company called Metal Pro Buildings in North York, Ontario. We will be creating a model and animation of erection of their Quonset model buildings. They will use this animation to create a video for customers erecting their buildings and for marketing purposes. It should be fun and you can follow along in the video series I am creating.
Details

Hits: 1084